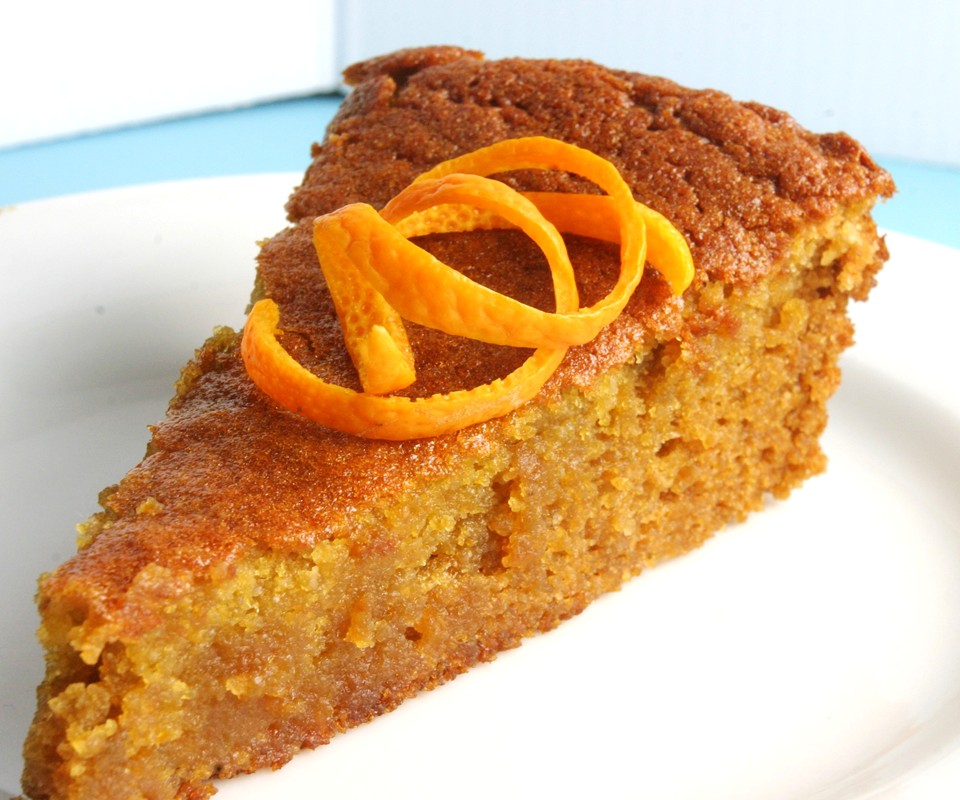 Valencia orange cake, sometimes known as Gâteau á l'Orange, goes back centuries. This recipe originates from the traditional Spanish sponge cake that uses oranges from Spain. It is thought that the best oranges were produced in Valencia, Spain. This reminds me that the best clementines I've ever had were from Spain, but they are hard to find here in the United States. But not Valencia oranges—they are grown here so you shouldn't have a problem finding some sweet, organic Valencia oranges. But just in case, you can use other oranges in a pinch.
I highly recommend organic oranges for this recipe because you are eating the entire orange, including the skin (and pesticides tend to be highly concentrated in the skin), and you're only buying two of them.
This cake has a sweet, tangy, orange flavor, and it is very moist. It is great on its own, or it goes well with crème frâiche, whipped cream, or a scoop of ice cream. This recipe was inspired by an orange cake recipe from the wonderful cookbook, The Book of Jewish Food: An Odyssey from Samarkand to New York
by Claudi Roden.